Duomed Soft Class 1 Closed Toe Below Knee Compression Stockings L Beige
Duomed Soft Class 1 Below Knee Compression Stockings
Duomed Soft Class 1 Closed Toe Below Knee Compression Stockings provide excellent leg support with a Class 1 compression rating. Designed with a high-stretch knit fabric and a comfortable closed toe fit, these stockings provide superior comfort and support all day long.
British Standard Class 1 Compression - Graduated compression elastic hosiery in compliance with British Standards

Daily wear for gentle care
Machine washable
Latex free
Comfortable

Polyamide, Elastane, Cotton

Hand wash only. Lay flat to dry.

Easy to put on
Always consult a Medical Professional before wearing Compression Support hosiery.
View full details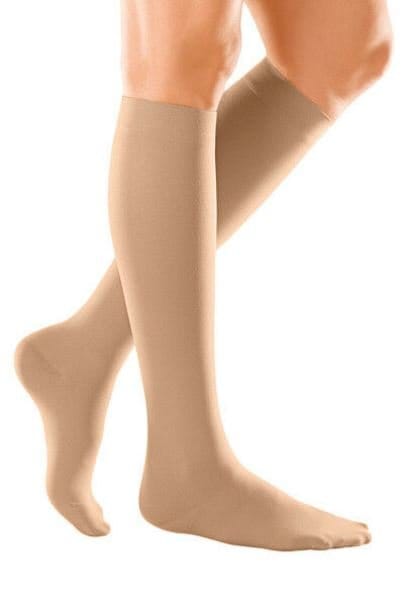 Duomed Soft Class 1 Closed Toe Below Knee Compression Stockings L Beige