Scholl Softgrip Class 3 Open Toe Thigh Length Stockings Natural L
Scholl Softgrip with Ultima Class III Compression Stockings



Scholl Softgrip Class III Compression Hosiery provides firm class 3 compression (25-35 mmHg British Standard) to improve blood flow in the legs and to treat leg complaints including chronic leg ulcers, severe varicose veins, venous insufficiency, swollen ankles and gross oedema. 
The machine washable stockings are made with Ultima technology for a softer, silkier and more comfortable feel.. 
WARNINGS
Compression hosiery is not suitable for you if you are diabetic, have arterial disease or congestive cardiac failure. If in any doubt speak to your nurse or doctor.
View full details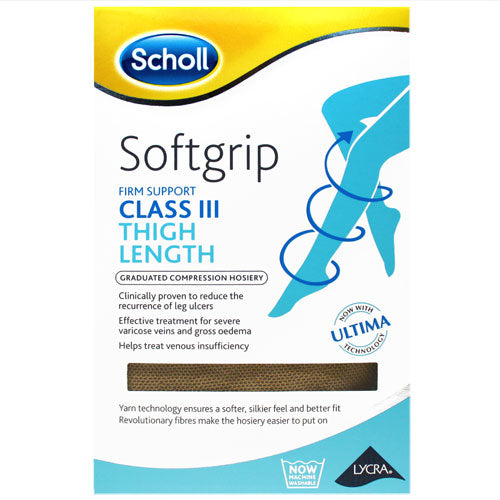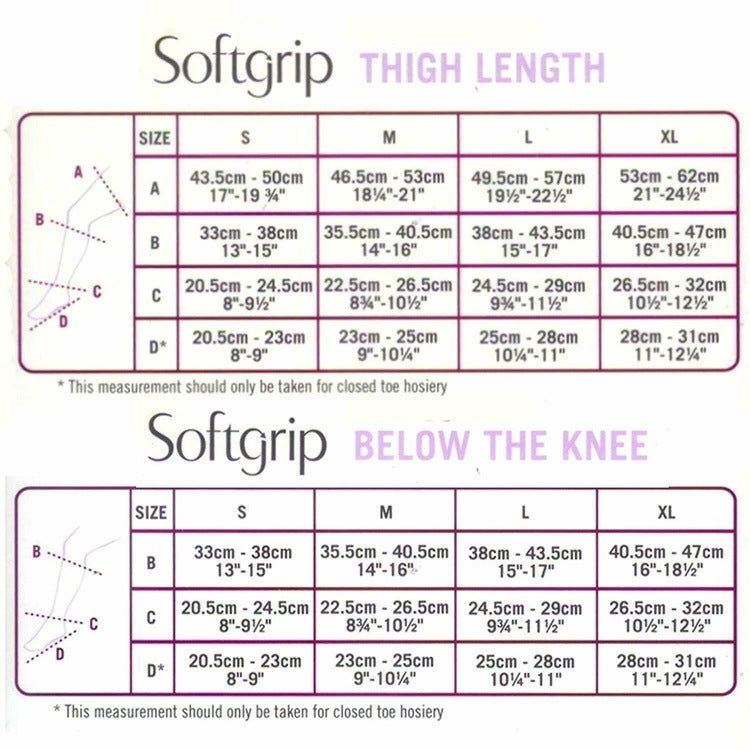 Scholl Softgrip Class 3 Open Toe Thigh Length Stockings Natural L